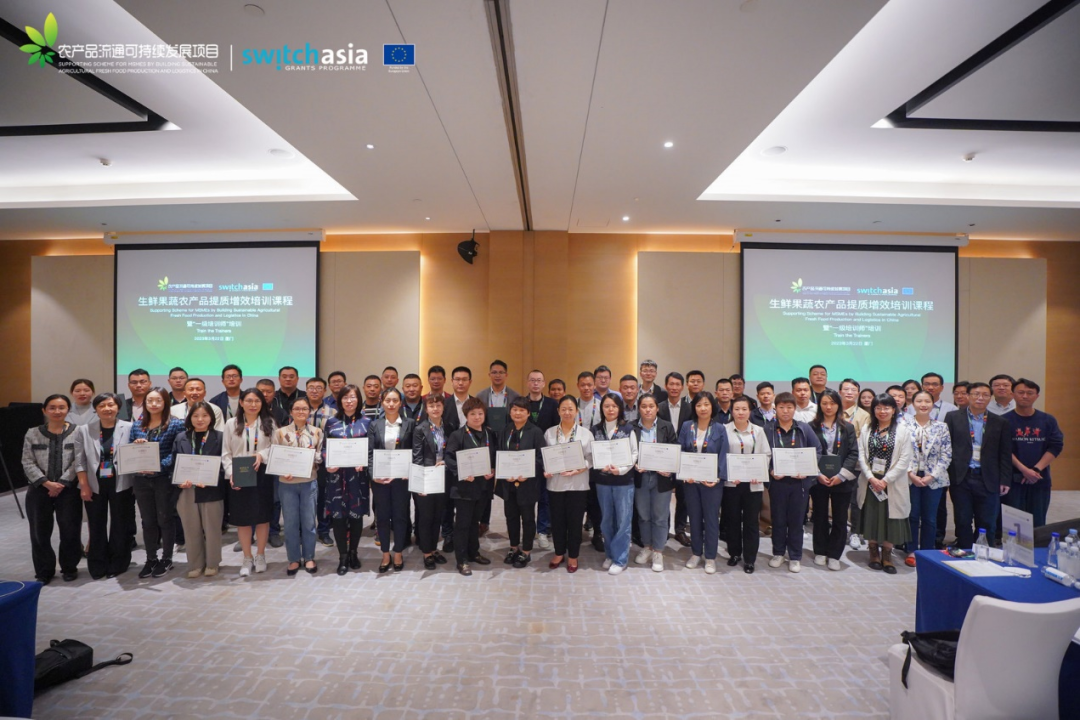 In collaboration with China Chain Store and Franchise Association (CCFA) and Institute of Agriculture Economics and Development, IVL Swedish Environmental Research Institute is engaged in the project SAFE to support sustainable agriculture food production in China. The aim is to reduce food loss and packaging, as well as the use of pesticide and fertilizers.
– With the project we want to contribute to increase the overall resource utilization and efficiency along the food supply chain. The project will also provide guidelines on food safety and innovative logistics, thus contributing to higher efficiency, circular economy and less pollution and waste, says Gao Si, Head of the IVL China Office.
To reduce the use of chemical, the project SAFE will use experiences from Europe and integrate the knowledge in training system for retailers and farmers. Via "train the trainers" the project will raise awareness and the capacities of farmers and cooperatives in more eco-efficient agricultural production, improved processing, and packaging.
End of March, the first "Train the Trainers"-session of the project was held in Xiamen City, Fujian Province. A total of 53 quality control managers from 29 retail enterprises received the " First-Level Trainer" certificate of the project.
The training material, developed by CCFA, consists of four major parts: agricultural farm management and product quality and safety, standardized fruit and vegetable reusable plastic crates use management, employee health and sustainability, and fruit and vegetable cold chain management.
The "first level trainers" from retail enterprises will in turn provide public training courses for farmers.
– There is an increased attention on the environmental performance of fruit and vegetable products and conducting relevant certifications, such as EPD certification. In the context of circular economy and sustainable development, LCA analysis and even EPD certification will be more popular among more domestic and foreign fruit and vegetable product management enterprises in the future, says Huang Si, IVL project manager.